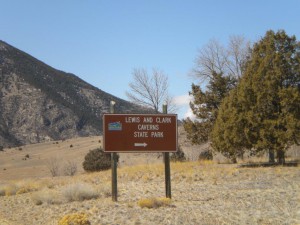 Despite its name, Lewis and Clark Caverns State Park has nothing to do with Lewis and Clark. They didn't find it, they didn't see it, they didn't hear about it. They did row up the Jefferson River in the canyon below, but they had nothing to do with the Caverns. So, beyond its name, Lewis and Clark Caverns State Park doesn't have a Lewis and Clark connection. What it does have are a network of mountain hiking trails and an hour long tour of an incredible cavern complex, a hidden cathedral of columns, stalactites and stalagmites, a limestone masterpiece of nature.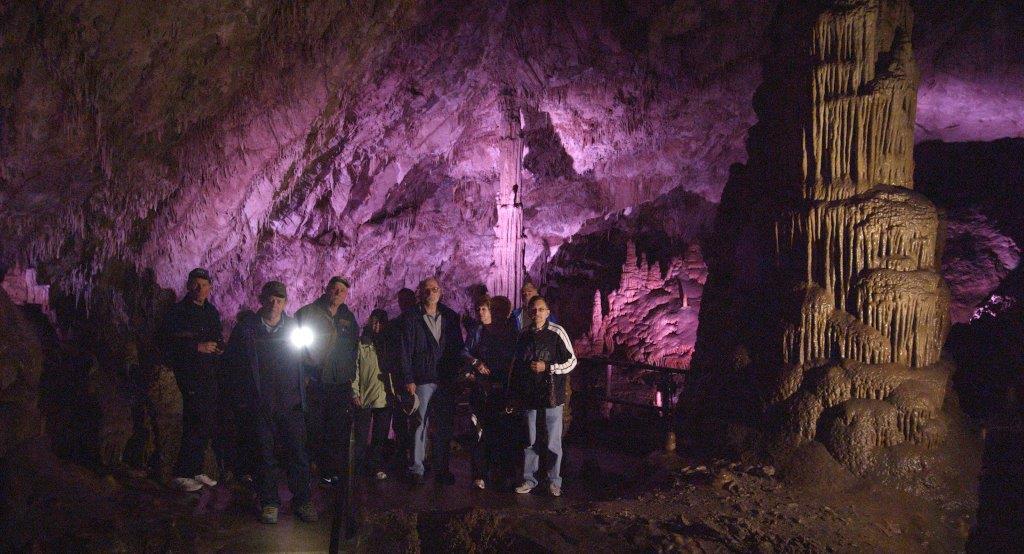 The history of the Caverns is unique and fascinating. There's no need to go into too much detail here, as the park rangers masterfully weave the human story of the park into the hour long tour. Suffice to say that it includes a slyly passive aggressive war with the railroad and heroic feats of engineering by the Civilian Conservation Corps. And the name of Montana's first state park? It comes from Theodore Roosevelt. The Caverns had no agreed upon names, and the nation had as yet had no monuments honoring the explorers.
The tour weaves history and geology into a magnificently informative narrative, with plenty of time left over for anecdotes, jokes and groan-worthy puns. The 3,015 acres of the Park provide scenic trails for hiking and biking. While birdwathcers will enjoy the park, the real animal attraction is the Caverns large population of bats. These rarely-seen creatures form a vital part of the ecosystem and the occasional sighting of one makes the tour even more memorable.
The park is open year-round with the exceptions of Thanksgiving, Christmas Day and New Years Day.  For the most part, Cavern tours take place from May 1 to September 30. however, the park offers a few candlelight tours during December–a unique and stunning way to experience these caves. Winter tours require advance reservations, and spots fill up fast.
The Details:
The park sits on MT Highway 2, 15 miles east of Whitehall, and 20 miles west of Three Forks.
For accommodations in Whitehall, click here. Follow this link for accommodations in Three Forks.
SEASON AND HOURS
Park 
Open all year, except closed Thanksgiving, Dec. 25 and Jan. 1
Visitor Center
Summer hours:
8:30 am – 5:00 pm daily
Open until 7pm in mid-summer
Fall and Winter hours:
8:30 am – 4:30 pm
Caverns Tours
Summer:
5/1 – 6/14: 9am – 4:30pm
6/15 – 8/19: 9am – 6:30pm
8/20 – 9/30: 9am – 4:30pm
Winter Candlelight Tours:
Dec 14 & 15, Dec. 21 & 22 and Dec. 27, 28, 29.
beginning every 45 min from 9:30 am to 2:45 pm. Candlelight tour reservations taken starting Dec 2.
Tours Cost
Summer: $10 for adults (12 yrs. and up), $5 for children (6 yrs. – 11 yrs.), 5 yrs. and under are free.
Winter Candlelight Tours: $15 for adults (12 yrs. and up), $8 for children (6 yrs. – 11 yrs.). Candlelight tours not recommended for 5 yrs. and under.
LOCATION
25 Lewis and Clark Caverns Rd.
Whitehall, MT 59759
Latitude/Longitude: (45.82289 / -111.85082)