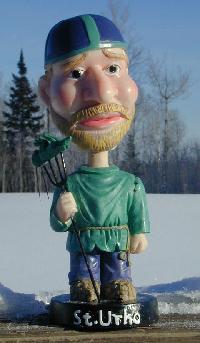 Editor's Note: The following is an excerpt from the Journal of Apocryphal Anthropology, which can be accessed through the mind of the author. Follow these links for more about St. Urho, and about St. Urho's Day in Butte.
Historians have traced the earliest references of St. Urho to Minnesota in the middle of the 20th century. Two distinct Urhoian hagiographies (stories of a saint's life) exist from this time period. The first, the so-called "Ode of St. Urho," appears to have been written by two bards, known as Mattson and McCavic. Style analysis places the creation of this ode to Virginia, Minnesota, circa 1956. The earliest copy of the poem, the Virginia Codex, written on the unique medium of gift wrapping paper, now resides in the Ironworld Discovery Center in Chisolm, Minnesota. The ode establishes certain common Urhoian motifs by making reference to the saint's prodigious voice and attributing this voice to his consumption of sour milk and fish soup as a child. However, the Virginia codex claims that Urho used his voice to drive frogs from Finland on May the 24th, a miracle with which he is no longer associated.
Perhaps during this same decade, the frog-miracle of Urho merged with a second hagiography as found in the Bemidji cycle, and attributed to the fabulist Dr. Sulo Havumaki. The Bemidji cycle first introduces the now familiar version of the Urhoian legend: that a swarm of grasshoppers threatened the Finnish grape crop, and that on March the 16, Urho expelled the grasshoppers from the land using his voice. It is from the Bemidji cycle that the symbols of a grasshopper (often impaled upon a pitchfork) and a cluster of grapes came to be associated with Urho.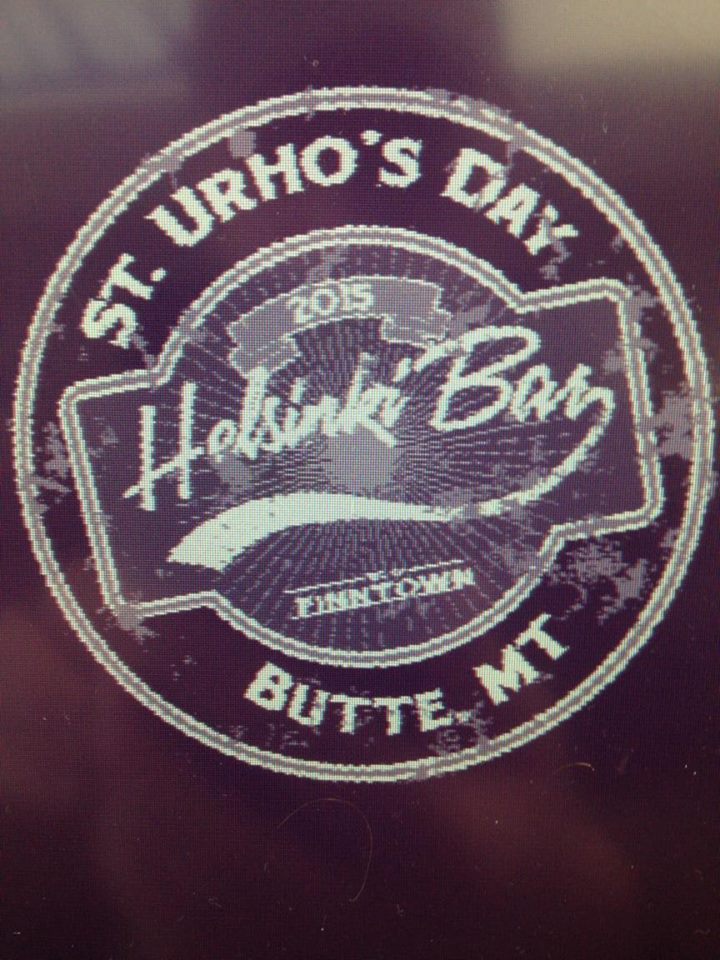 To this day, Urhoian celebration provides a rich source for anthropological investigation. In Montana, St. Urho Day celebrations radiate from the Helsinki Bar and Yacht Club, on the shore of Butte's Berkley Pit. Although most frequently associated with the Irish, Butte maintained a large population of Finns during the 1910s and 1920s, resulting in a district known as "Finn Town." This district now lies under the waters of the Berkley Pit, and the Helsinki Bar is the only vestige of the historic neighborhood. At the Yacht Club, celebrants honor the saint by participating in the taking of ritual shots of purple schnapps and electing a "Saint" and "Lady" of the day. These festivities spill over into the perhaps more famous St. Patrick's Day celebrations the following day.
The Butte Urho Day celebrations represent an interesting and common phenomenon known anthropologically as really liking to party, which is related to the sociological concept of any excuse to party. The St. Urho Day celebrations at the Helsinki Bar and Yacht Club, as well as the tangentially related celebration of St. Patrick are woven into the fabric of the Montana cultural year, and should be experienced by all serious students of anthropology.