Recently I was updating the SouthWest Montana ghost towns page. Some of the listings consisted of nothing more than part of an old mill, a few sheds, or the pit of a foundation. Others have been carefully preserved. Some flourish in continual celebrations of their past. Still others remain inhabited by people going about their lives, surrounded by the memories of a boom-town past.
Virginia City calls itself a living ghost town. The buildings along main street date from the town's 1860s gold rush years. Many of the buildings house historic displays and exhibits, but mingled among these are a number of businesses. Restaurants, hotels, gift shops, and a candy store. The businesses in V.C. are all in carefully renovated historic buildings. V.C. is still the county seat, so actually, a number of people live there. But it is a very small number. There is no grocery store, gas station, or convenience store in the town. Everyone who lives there makes a living either from tourism or working in county government. It is a ghost town, but it is quite full of life.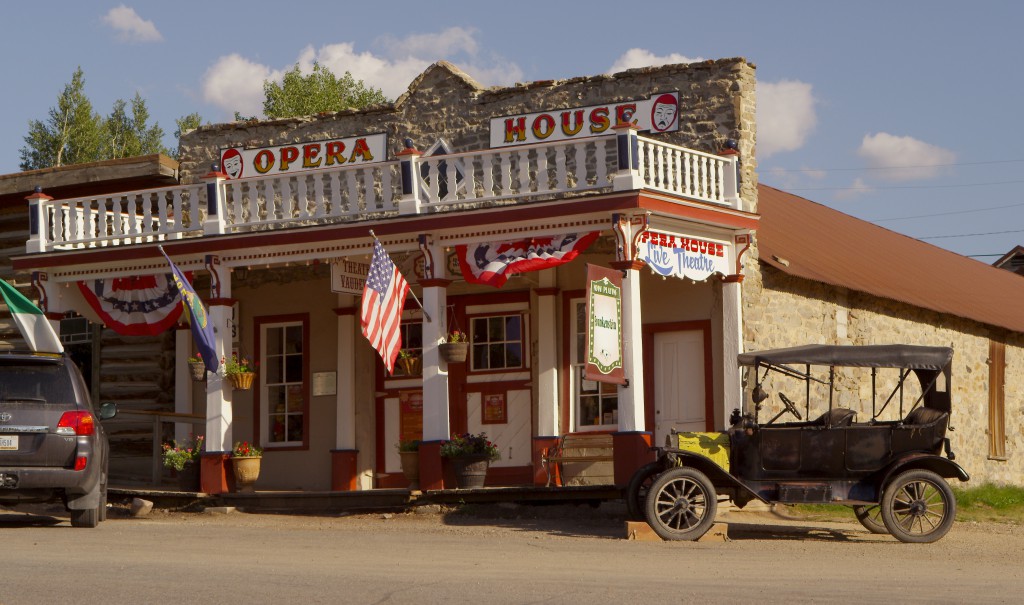 Not all inhabited ghost towns follow the model of V.C. Many ghost towns faded out after whatever boom had built them, but people still live there, even though the town has no industry of its own. Pony, for example, boasts a bar, a park, and a number of residents, despite being registered as a ghost town. Although the residents live in Pony, they have to commute elsewhere for everything from employment to basic necessities. There are year-round residents, but many of the residences are seasonal. Second homes. Other examples of mixed ghost towns included Southern Cross, which has seen considerable development in recent years, Rimini, Marysville, Monarch, and Niehart.
There are many ghost towns in Montana that are very much alive. The boom is long past, but the towns live on, either as living ghost towns, like V.C., or after finding something of a second life as a residential area, like Pony. There is another class of ghost towns that seem very much alive: preserved ghost towns. Bannack, a state Park, has been more or less abandoned since the 1950s, however, there are still dozens of structures still standing, they are no longer whole, but they aren't continuing to fall down either. They are in a state of arrested decay, carefully maintained and preserved by the hard work of the State Parks and volunteers from the Bannack Association. Bannack, because it is a state park, is the most vibrant example of this, it features a camp ground for visitors, and all manner of activities, ranging from gold panning to talks and lectures, to historical reenactments—to the three day long celebration of the town at the end of July. Another example of a preserved ghost town is Garnet, which is a great example, if less active than Bannack.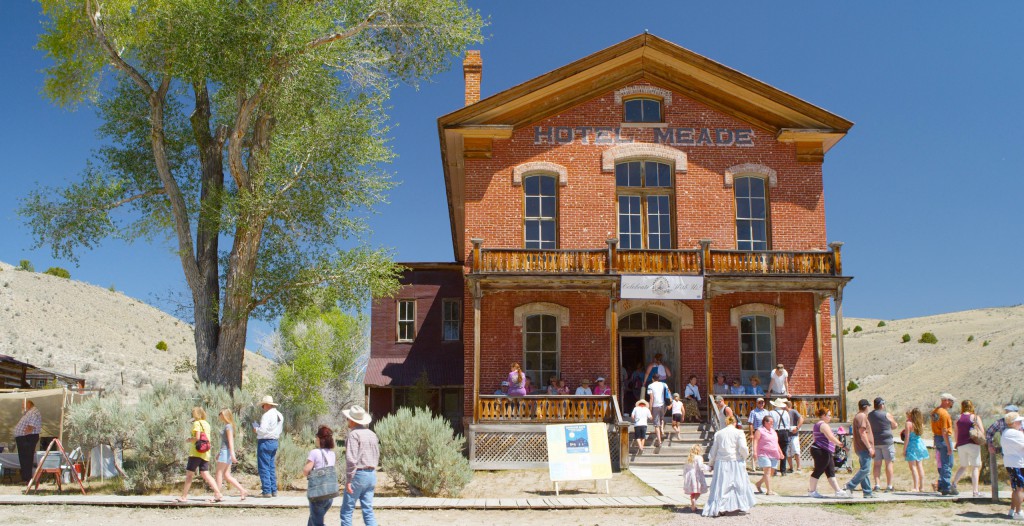 There are also completely abandoned ghost towns. But even these vary considerably, from the elaborate network of foundations and mills at Granite to a single school house on a hill. Some might take only a few moments to explore, some might take hours.
But wait, there's one more sort. The slowly dying. With the closure of many railroads and the increasing automation of agriculture, many farming towns have lost their relevance, and residents have begun to move away. These towns are drying up, or barely clinging on. You might say that they aren't ghost towns because the original industry persists. The truth is, if the boom had ended a century ago, instead of in living memory, than surely we would call these ghost towns.
I'm still not entirely sure what makes a ghost town. An abandoned town. A town's whose industry disappeared, and no new industry took its place. We call them ghost towns, and that makes the whole thing seem somber and sad, but that's not always the case. Ghost towns are full of life, continual celebrations of the past.