Last November, Tempest videographer Mike Dreesman was filming the fall larch colors in the Seeley-Swan Valley when he encountered a Grizzly Bear near Van Lake:
I passed a car parked on the side of the highway. I looked back and realized that the driver was looking at a grizzly bear, so I whipped the mini-van around…as best as you can whip a mini-van around…and pulled over. The bear moved a road-kill carcass of the side of the road, and was hanging around in the area. But I didn't know that at the time, with animals like that you sometimes only get a few seconds of footage before they disappear, so I jumped out of the van and started filming as quickly as I could.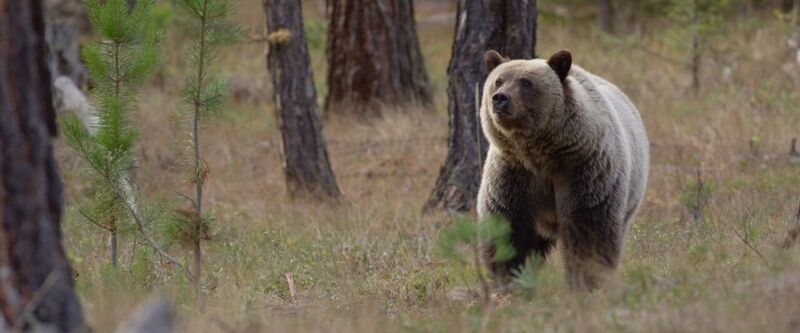 My camera was set up for filming from our octo-copter, not the tripod. It didn't have the LCD screen view-finder, or the right handles, or the right base to attach it to the tripod, but I was worried the bear might move, so I just sort of fit it together as best I could–the LCD screen was flapping all over the place, and the camera was wobbly–because I wanted to start getting footage as quickly as possible.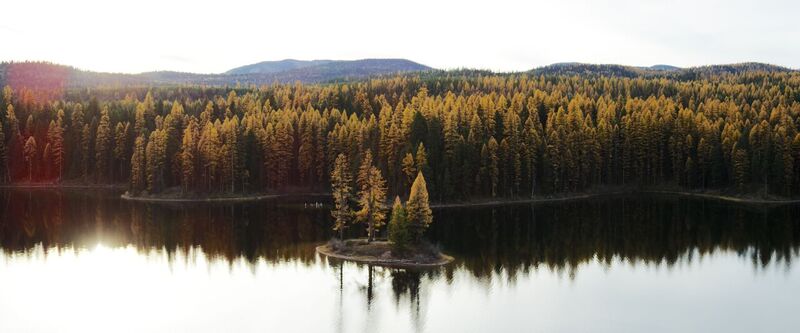 By that time, other cars had parked, and lots of people were trying to get pictures (see Bear Jams) and lots of people were…well, they were taking some dumb risks (see our Bear Safety Tips). I was worried that I was going to go from filming a bear in the wild to filming a bear mauling people. I've had a lot of experience with bears over the years, and I've learned to be really careful. Early on in my career I was shooting down in Yellowstone. There was a huge collection of really photogenic bears down near East Yellowstone. One time, a bear was getting a little too close for comfort, so I grabbed my camera tripod and jumped into my car. But I couldn't close the door because the tripod legs were in the way. The bear wandered within five feet of the car–too close for me. Since then, whenever I film grizzlies, I like to stay near the car, and I am always ready to abandon my camera and tripod (just don't tell the Tempest owners).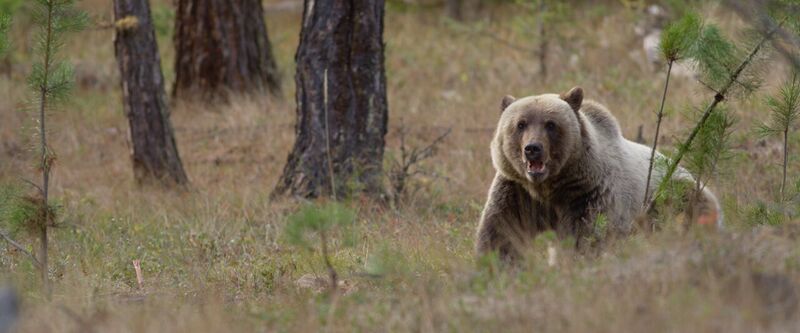 In total I probably spent an hour and a half watching the bear. I got some great footage, but of course I missed some awesome shots as I was switching memory cards. That's just part of the business. It was a great experience because it was one of the few times that I've seen a grizzly outside of Glacier or Yellowstone. And, the bear didn't have a radio collar or an ear tag that I could see. In that sense it was a very wild bear.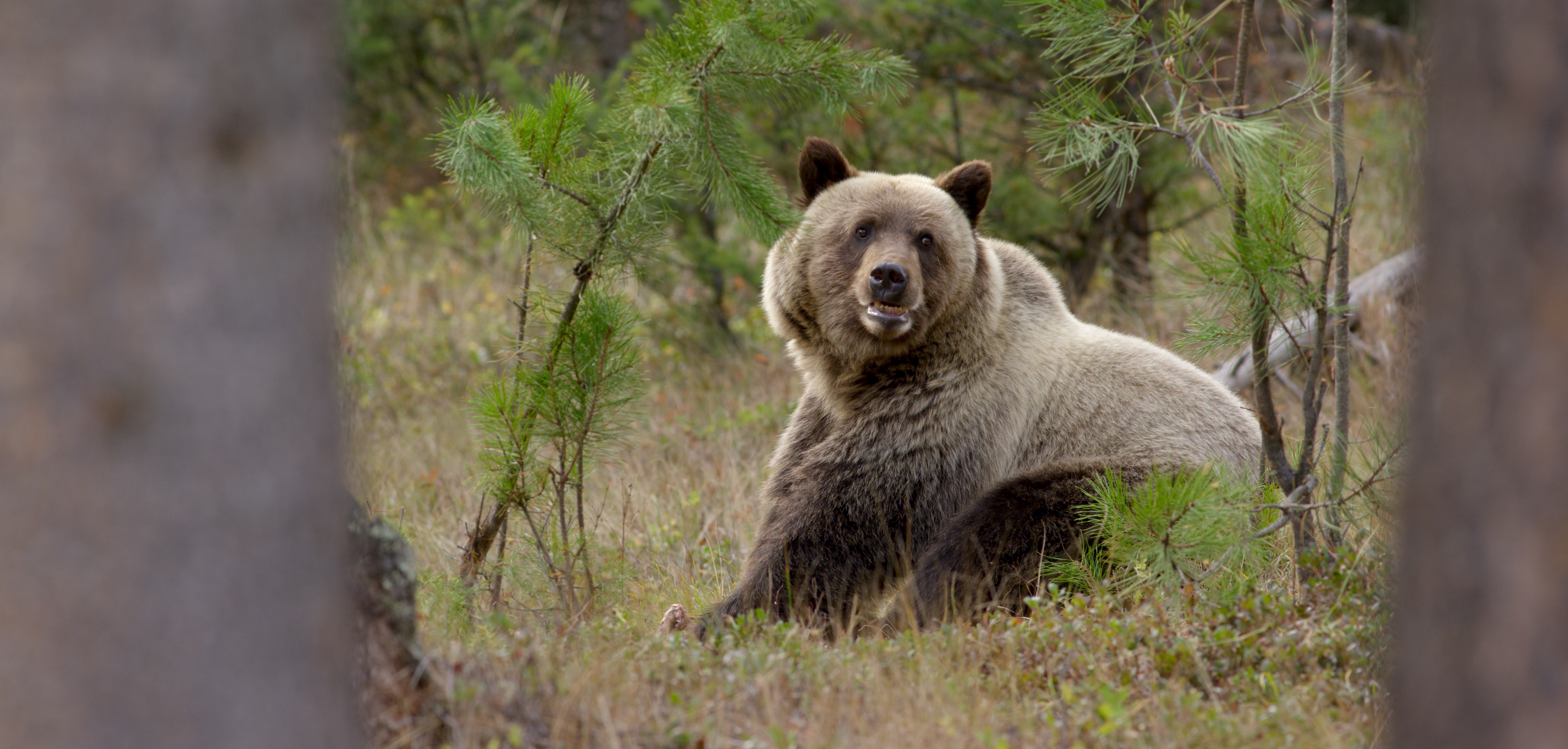 For more about Mike's filming experiences, check out Videoing Yellowstone Parts 1, 2, 3, 4, 5, 6, and 7.